Hexagon announced that it has received the Geospatial World Leadership Award with its partner Beneath The Waves for advancing sustainability with the Blue Carbon initiative in The Bahamas.
The award recognises and celebrates individuals and organisations that champion innovation, pioneer cutting-edge solutions and advance technologies in the global geospatial industry.
The award in the Advancing Sustainability category honours the collaboration between Hexagon's sustainability business venture R-evolution, the sensor and software company Leica Geosystems, part of Hexagon, and the non-profit organisation Beneath The Waves. Their joint project in The Bahamas uses Hexagon's bathymetry solutions to produce multidimensional, intelligent maps to assess the density of the seagrass ecosystem and its carbon storage potential. To develop that innovative and scalable method, the teams integrated data from various sensors carried by sharks, divers, marine vessels and aircrafts.
The abililty to map the sea fields accurately and establish their contribution to mitigation is essential to protect the seagrass meadows and enable sustainable business models. At COP27 in November 2022, the Prime Minister of The Bahamas announced the unique Blue Carbon programme for his country, highlighting how these novel technologies realise The Bahamas' value as the ocean's largest natural carbon sink.
David Harris, Director of Blue Carbon Operations at Beneath The Waves said, "We have already mapped 340,000 hectares, and we are targeting to pass one million hectares in 2024. With this project, we could show how our collaborative effort pushed the boundaries of what's possible, and that marine science will make a real, positive impact on the world. We're proud and humbled to see everyone's work and commitment to sustainability recognised by this Geospatial World Leadership Award."

"At Hexagon, we believe that innovation and cutting-edge technology can tip the scale toward solutions that drive a more sustainable future. We're thrilled to provide the technology and expertise that underpins The Bahamas' Blue Carbon programme," said Erik Josefsson, CEO of R-evolution, powered by Hexagon. "We're honoured that the award recognises the partners' dedication to sustainability and hope that it will inspire more cutting-edge research and cross-segment collaboration for the planet."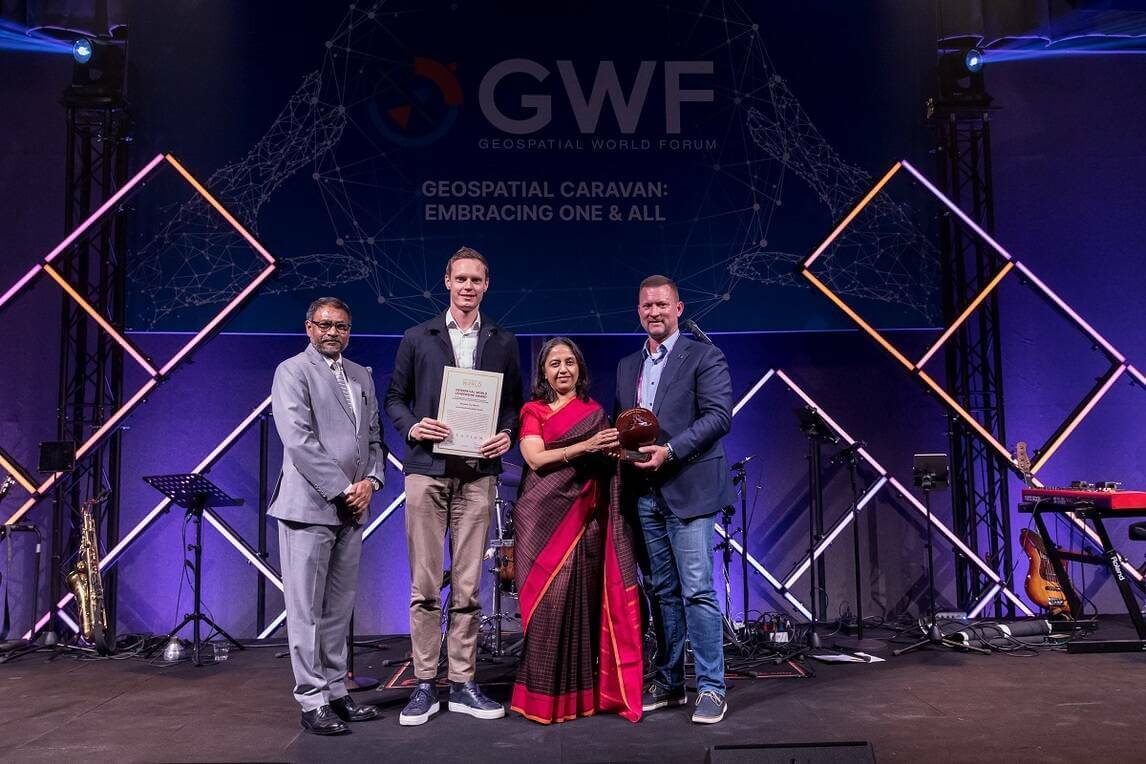 Subscribe to our newsletter
Stay updated on the latest technology, innovation product arrivals and exciting offers to your inbox.
Newsletter