New easily integrated autonomy software combines with by-wire and sensors to fast-track safe navigation on Ford Transit vehicles.
The ability to quickly implement autonomous and automated capabilities has never been closer for Ford Transit platforms through Hexagon | AutonomouStuff's new by-wire and autonomy software solution. Using the positioning and perception sensors and the by-wire system to control the vehicle, AutonomouStuff's autonomy software outputs reliable navigation across urban and rural environments. Designed to integrate seamlessly, the system accelerates autonomous programs and shortens the time to market for commercial transit shuttle programs, last-mile delivery and universities. The autonomy suite is flexible to be tailored across specific environmental needs and operated on set routes.
The Ford Transit platform includes a drive-by-wire system enabling electronic control of the vehicle, GNSS positioning and perception sensors like LiDAR and RADAR, and AutonomouStuff's autonomy software stack leveraging sensor data to output autonomous navigation. The software stack acts as the capstone of the entire platform, facilitating ease of integrating the autonomy solution into Ford Transit vehicles.
"The new by-wire R&D platform for the Ford Transit expands Hexagon's autonomous mobility ecosystem and lowers the barrier to entry for last-mile delivery, transit shuttle services and more," said Kevin Fay, vehicle platforms portfolio manager at Hexagon's Autonomy & Positioning division. "Our autonomy software acts as the system's brain, using the sensors and by-wire to navigate safely and autonomously, wherever the platform needs to take you."
The by-wire platform, autonomy software stack and sensor suite were validated in an ongoing project where an automated shuttle services rural communities. The project uses a Ford Transit vehicle and is detailed in this case study. With the success of the rural transit project, AutonomouStuff is launching the Ford Transit by-wire R&D platform to empower the development of commercial shuttle transit, last-mile delivery and university autonomy programs.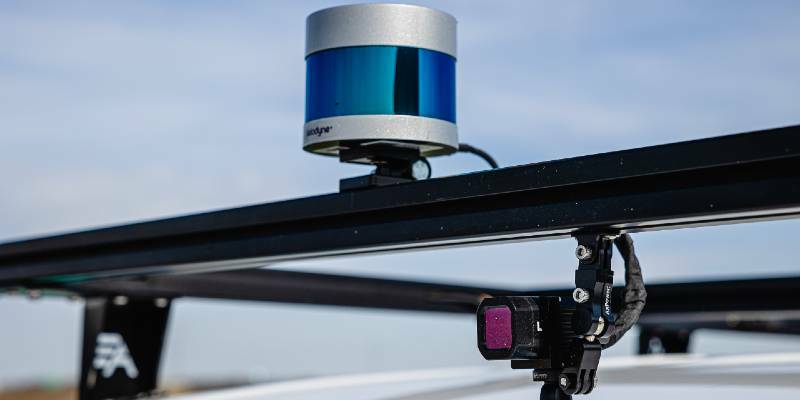 Subscribe to our newsletter
Stay updated on the latest technology, innovation product arrivals and exciting offers to your inbox.
Newsletter