1Spatial, a global provider ofLocation Master Data Management (LMDM) software and solutions, is pleased to announce the general release of 1Data Gateway v2.1.
1Data Gateway is a web-based portal for spatial data validation, processing and analytics. It provides a simple and controlled way to deliver validation rules, corrections and data enhancement processes for users with no training required and can be deployed on the cloud or on-premise. It offers internal, external and supply chain users a secure, fully scalable and customisable product to handle both spatial and non-spatial data files. 
This release includes several powerful new features, including the introduction of conformance thresholds which enable the automatic rejection of submissions, giving customers more control over validation of their data.
Improvements have been made to the ability to customise the 1Data Gateway user experience through site configuration, and users can now give data processing and validation tasks descriptive names so that the information shown is more meaningful and tailored to their business. There have been a number of security improvements, ensuring customers can remain confident in the secure credentials of the product.
Features in the 1Data Gateway 2.1 release include:
• Support for 1Integrate 2.7
• User Interface and dashboarding improvements
• Support for missing features and attributes
• Task conformance pass thresholds
• Improved schema mapping management
• Media retention policies
• More granularity in user permissions
• Export statistics in CSV format
• Other functionality improvements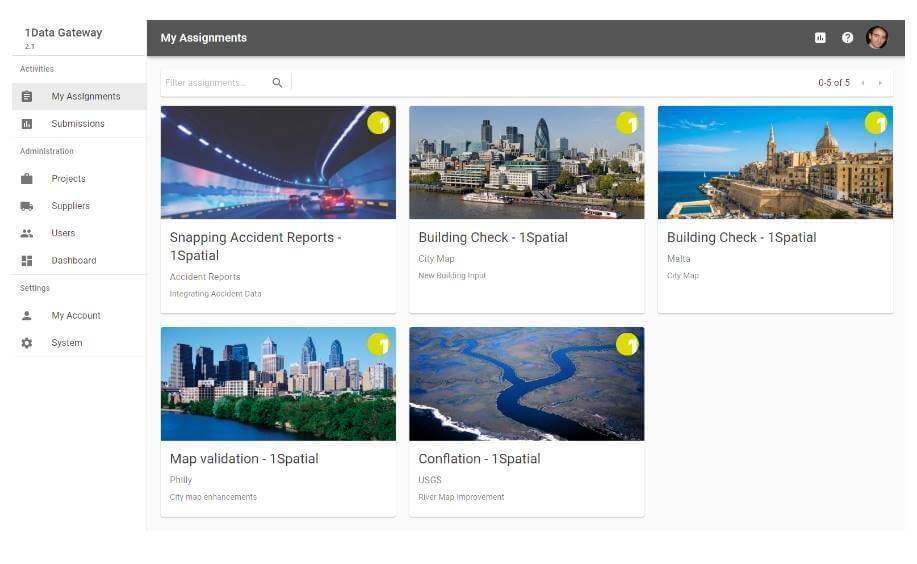 Subscribe to our newsletter
Stay updated on the latest technology, innovation product arrivals and exciting offers to your inbox.
Newsletter