Andy Peart of Causeway Technologies explains how the connected approach to planning, building and maintaining local authority infrastructure introduces new opportunities and efficiencies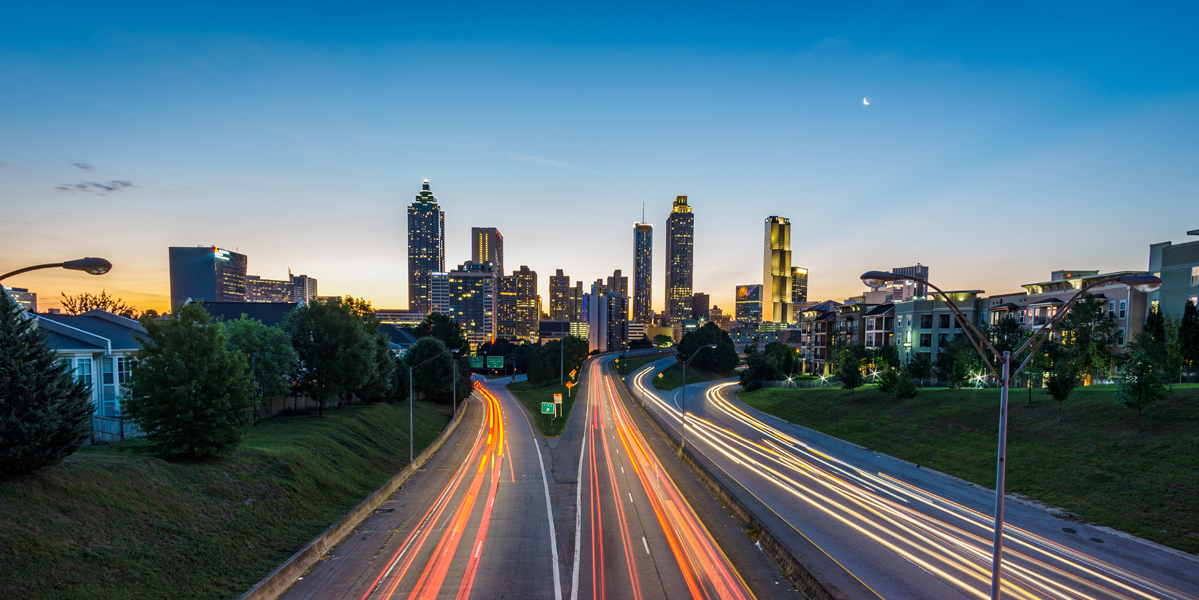 Every local authority operating across the UK today stands to reap significant rewards from the ability to access a high-quality, efficient infrastructure asset management solution. Unfortunately, many today are still working with legacy silos of capability. Many systems have evolved in a piecemeal fashion to cover different service areas as and when required. Authorities have often also focused on buying specialist systems to address the needs of specialist areas: from street lighting to green spaces to playground management to domestic waste collection. However, specialist systems – by their very nature – are not able to offer a holistic view across many different asset groups, a capability that is increasingly critical in today's connected world.

Many of these legacy systems can prove to be a perpetual drain on professional services and the cost of licensing and training often turns out to be much higher than originally anticipated. Further, many legacy systems that claim to be Cloud-based are instead the result of trying to shoe-horn old, on-premises technology into a hosted environment. Unfortunately, these systems typically also require specialist expertise to operate, adding to their operational risks.
In short, it's important to understand the development principals of any system you consider. For example, the latest connected asset management technology can eliminate many of the problems of legacy systems, in that it will have been designed specifically for the Cloud, with genuine API functionality in place to be able to connect to other systems or service areas.
Reaping the rewards
Indeed, a single embedded IT system is the foundation of a joined-up working approach and more streamlined operations, helping eliminate duplication of effort, and support unified operational services.
Choosing a system that has a single consistent user interface is key, making it easier for employees to use. This gives authorities the flexibility to move staff into other areas of high need, or priority, quickly, with less need for in-depth technology systems training. They will only have one system to go out with and learn.
But this is only part of the story. Such an approach will also deliver operational efficiencies, helping councils provide a wide variety of services: from emptying bins to filling potholes and keeping the streets clean and safe, quickly and effectively. Further, it allows connectivity with other public-facing websites; CRM and mobile apps as well as helping the authorities gather information, ensure it gets to the right people and uses it proactively to keep residents informed and engaged.
Operational staff can work from anywhere – their home, the office, or out on site in the field. They can use mobile capability to continue to work effectively without making unnecessary and time-consuming visits to the office, for example, to pick up the daily task lists or schedules.
Inspectors can be on site, logging issues in real time and that activity can be relayed to back office administrative teams. Workflows can be generated and communicated quickly to operational staff out in the field. They can be assigned new jobs or have projects changed without having to attend the depot. That improves both the visibility and progress of work as well as communication both within and between teams. Moreover, having a consistent user interface and user experience across all devices enables users to be quickly moved between service areas and get rapidly up to speed and up and running on them.
Not only can this technology deliver flexibility in terms of local authorities connecting different elements of their services, operatives in the field with back office administrative staff, for example. It can also help the public gain access to all the latest service information, also through the use of open APIs. After all, if council's have systems with open APIs, it is easy for them to connect with other systems and through such an approach make key information publicly available and keep citizens informed through a variety of channels.
Bringing contractors onside
Any fully coordinated infrastructure asset management approach also needs to consider the needs and requirements of contractors and their workforces that are employed to deliver capability across an infrastructure contract.
It is an issue that is being addressed through the recent acquisition of Yotta by Causeway Technologies, which creates a single, truly integrated end-to-end solution that unites and manages the interface between asset management and works execution for local authorities and their contractors, giving both parties a single provider to reduce data silos and improve asset management simplicity.
Causeway will deliver capability across two key areas. The first, Causeway Maintenance Management, is targeted at contractors working on infrastructure asset management projects. It is essentially a project management tool that provides the ability to schedule job or enquiry tasks quickly and efficiently to project teams working out in the field.
Causeway Maintenance Management surpasses existing software solutions in this area in multiple ways including the use of forms to simplify the capture data from site with the use of customisable layouts for ease of data entry. It also provides enhanced job management capabilities, for example, providing the ability to save filters generically or for specific users.
The second major focus for product synergy is targeted at both local authorities and contractors and by integrating Causeway Alloy, the company's connected asset management solution and Causeway Project Accounting (CPA). This will deliver a seamless process which covers the whole life of an infrastructure asset from initial design right through asset maintenance and has the potential to bring local authorities and contractors together as a single team working on an infrastructure project.
Looking ahead
Ultimately, all this rich functionality and capability provides further examples of how an ever-evolving approach to connected asset management is changing the game and helping bridge the gap between asset managers and contractors. Indeed, by moving away from the legacy and siloed approaches of the past with their inherent risk, it is opening up a new world, where collaboration, connectivity and enhanced efficiency hold sway.
Andy Peart is in Marketing at Causeway Technologies (formerly Yotta) based in Gerrards Cross, Buckinghamshire
Subscribe to our newsletter
Stay updated on the latest technology, innovation product arrivals and exciting offers to your inbox.
Newsletter