With INTERGEO 2022 underway, RIEGL launched several new innovative products this year, including the brand new VUX-160²³
Phoenix LiDAR Systems has secured the world's first purchase of the brand new RIEGL VUX-160²³ Unmanned Laser Scanners to add to their portfolio of RIEGL sensors. A RIEGL partner since the introduction of the VUX-series, Phoenix consistently integrates RIEGL sensors into their most powerful LiDAR payloads to offer customers a balance of data accuracy, lower weight, and overall budget. As pioneers in the UAV LiDAR industry, Phoenix continues to stay ahead of the curve by selecting the latest and most advanced technology.

"RIEGL USA is a key partner for us, and we are excited to offer the Ranger Ultra +, featuring the RIEGL VUX-16023right in time for our 10-year anniversary." - Rob Dannenberg, Chief Operating Officer of Phoenix LiDAR Systems"
About the VUX-160

The NEW RIEGL VUX-160²³ is a lightweight and versatile airborne laser scanner offering a wide field of view of 100 degrees and an extremely high pulse repetition rate of up to 2.4MHz, and is regarded as performing even better than the widely adopted sister type VUX-120, making it perfectly suited for high point density corridor mapping applications.

The RIEGL VUX-160²³ features a unique and sophisticated scanning scheme, the so called NFB (or Nadir-Forward-Backward scanning) offers a nadir, 10 degree forward, and -10 degree-backward looking capability. This innovative scan pattern allows data acquisition with an unrivaled completeness in data capture, especially in challenging environments with vertical surfaces and narrow canyons.

The sophisticated design of the RIEGL VUX-160²³ allows smooth integration on UAS/UAV/RPAS, small, manned airplanes (like gyrocopters), but also on helicopters. It is offered both, as a stand-alone UAV LiDAR sensor and also in various fully integrated UAV-based laser scanning system configurations with appropriate INS/GNSS system and optional up-to five cameras. This allows the scanner to perfectly meet all the specific requirements of the customers applications.

"The growth of commercial UAV usage continues to increase on an exponential scale," says My-Linh Truong, Division Manager for Unmanned Laser Scanning at RIEGL USA. "RIEGL's partnership with Phoenix LiDAR Systems will continue to foster as our collaboration will further penetrate the marketplace for adoption of high-performance LiDAR operation on a wider scale."

RIEGL is proud to maintain a thriving partnership with Phoenix and continue to move the needle forward. As a leader within the industry, RIEGL has been producing LiDAR systems commercially for over 40 years and have become a benchmark in the industry. High attention to quality, service, and customer satisfaction maintains an outstanding history of reliability and support to customers and partners alike. RIEGL graciously acknowledges the trust Phoenix has in RIEGL LiDAR and is confident that their new RIEGL sensors will provide extremely high productivity and competitive advantages for continued innovation.

Make sure to visit the RIEGL and Phoenix booths at INTERGEO 2022 in Essen, Germany. RIEGL booth D3.110 in Hall 3 and the Phoenix booth F3.122 in Hall 3.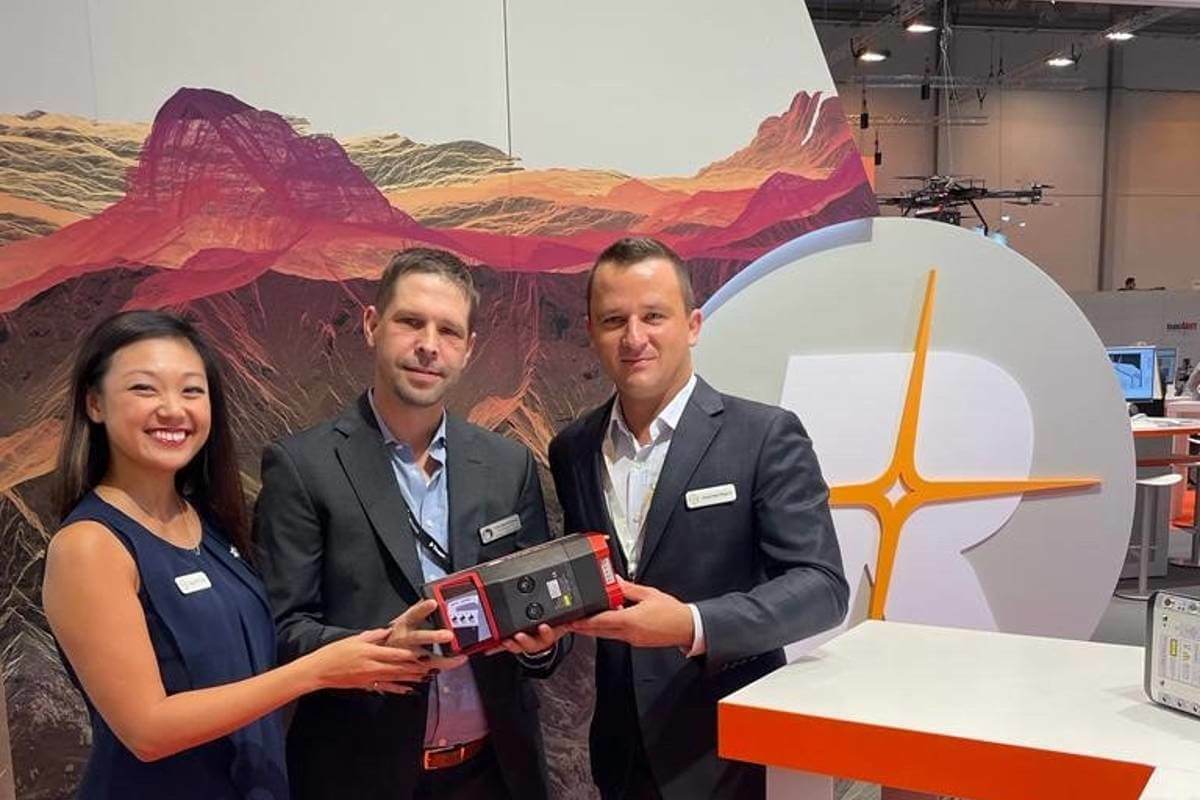 Subscribe to our newsletter
Stay updated on the latest technology, innovation product arrivals and exciting offers to your inbox.
Newsletter