Earlier this month, Europe's first hyperspectral satellite lifted off from Cape Canaveral on a year-long mission to detect previously hidden changes in our environment ... changes that will help scientists combat its progressive destruction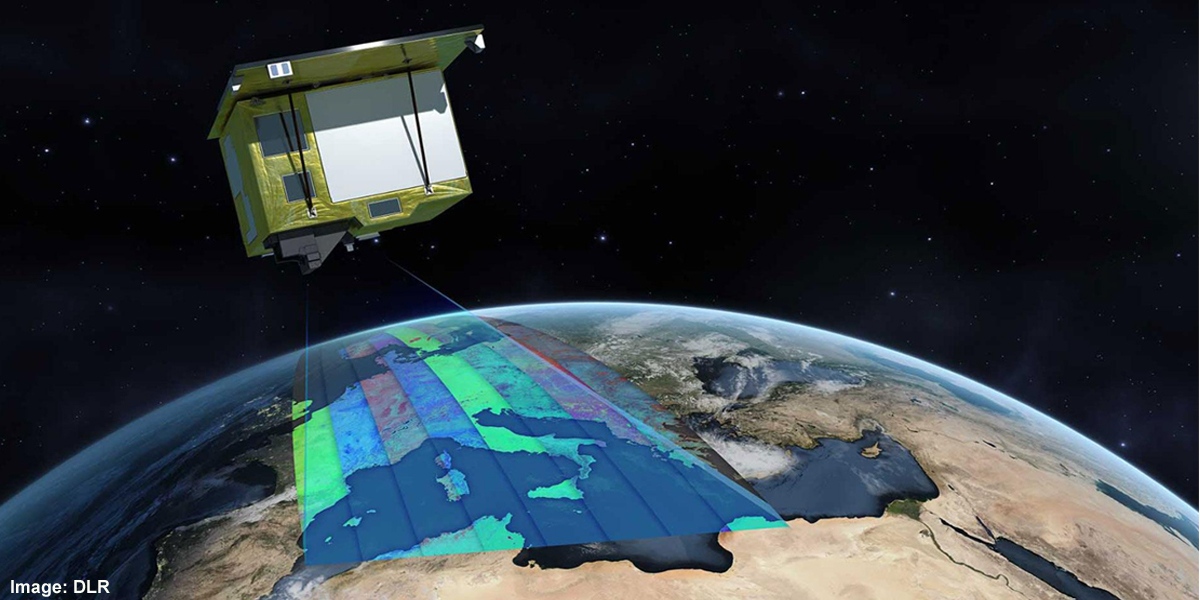 It all began in 2003 with a project managed by the German Space Agency at the German Aerospace Center (DLR) to design and build a novel hyperspectral instrument and matching satellite, and to test both for use in the harsh conditions of space.

At the same time, an international panel of scientists were busy defining the objectives of the mission. What data of our earth do we need? And for what purpose? It was to help answer such questions that the Environmental Mapping and Analysis Programme (EnMAP) was born.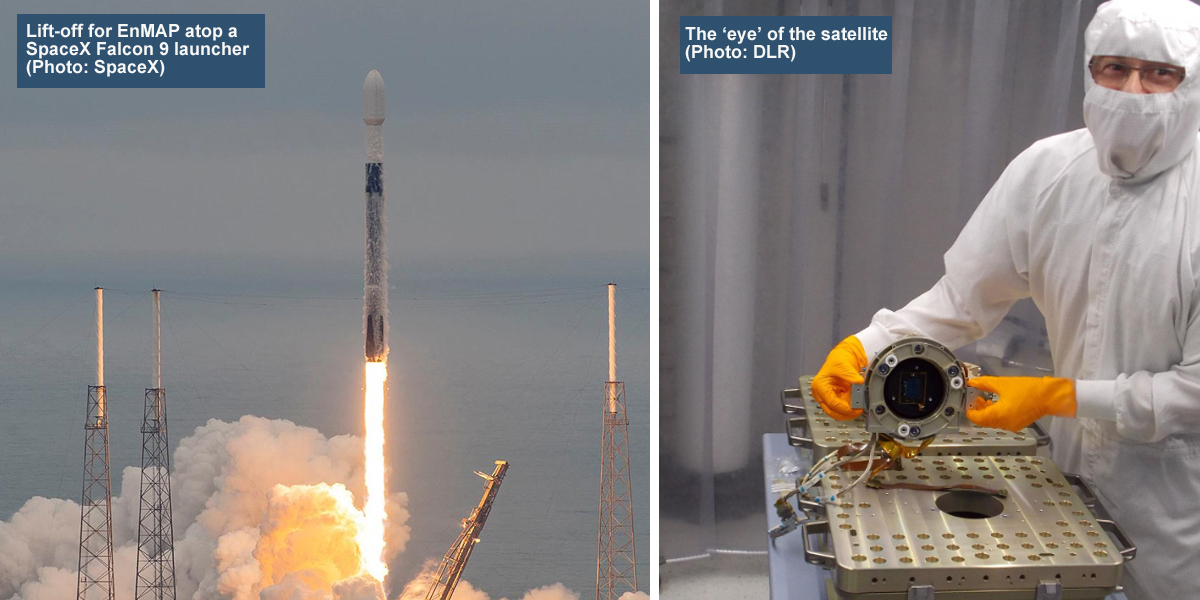 On April 1, the one-ton EnMAP instrument and satellite platform (pictured above), both developed by OHB-System AG, began its journey into space from Cape Canaveral as the largest payload to date on a SpaceX Falcon 9 rocket. With its visible, near Infra-Red and Short-Wave Infra-Red sensors, it will record our Earth using 242 adjacent spectral bands from a height of 650 kilometers and have a revisit time for any point on earth of 27 days in nadir-view, or every four days with its across-track pointing capability.
Uncovering hidden subtleties
"With the launch of EnMAP, Germany is making an indispensable contribution to climate protection. Its innovative hyperspectral sensors will really let us see the Earth with different eyes. We will discover subtleties that were previously hidden from us. Thanks to this level of detail, we can detect changes in our environment in good time and thus protect our climate and our environment even better," said Dr. Anna Christmann, Federal Government Coordinator for Aerospace in the Federal Ministry of Economics and Climate Protection (BMWK).
But how does EnMAP actually obtain this important data? Every material on the Earth's surface reflects sunlight in a unique way, leaving a spectral signature or "colour fingerprint" that EnMAP can recognise, measure and map. In this sense, data from EnMAP are not images in the classical sense, but spectral measured values.
"In visible light, all colours can be created from the three basic colours red, green and blue. Like our eyes, classic cameras only perceive light in the three basic colours red, green and blue. A hyperspectral system like EnMAP distinguishes a variety of shades – even in parts of the infrared spectrum that is invisible to the human eye," explained Günter Strunz of the German Remote Sensing Data Center (DFD).
Measuring the state of the Earth
This technique confers particular advantages says Dr. Sebastian Fischer, EnMAP project manager at the DLR. "Every single image derived in this way gives us specific information about the state of our Earth. For example, by measuring the health of plants from space and locating them precisely, farmers can make targeted decisions on how and where to fertilise and irrigate. This conserves resources and, at the same time, delivers a bigger yield."
As well as agriculture, EnMAP's hyperspectral measurements will provide valuable information with which to address key scientific questions in forestry, ecosystem composition and dynamics, geology and soils, coastal and inland waters, and the cryosphere.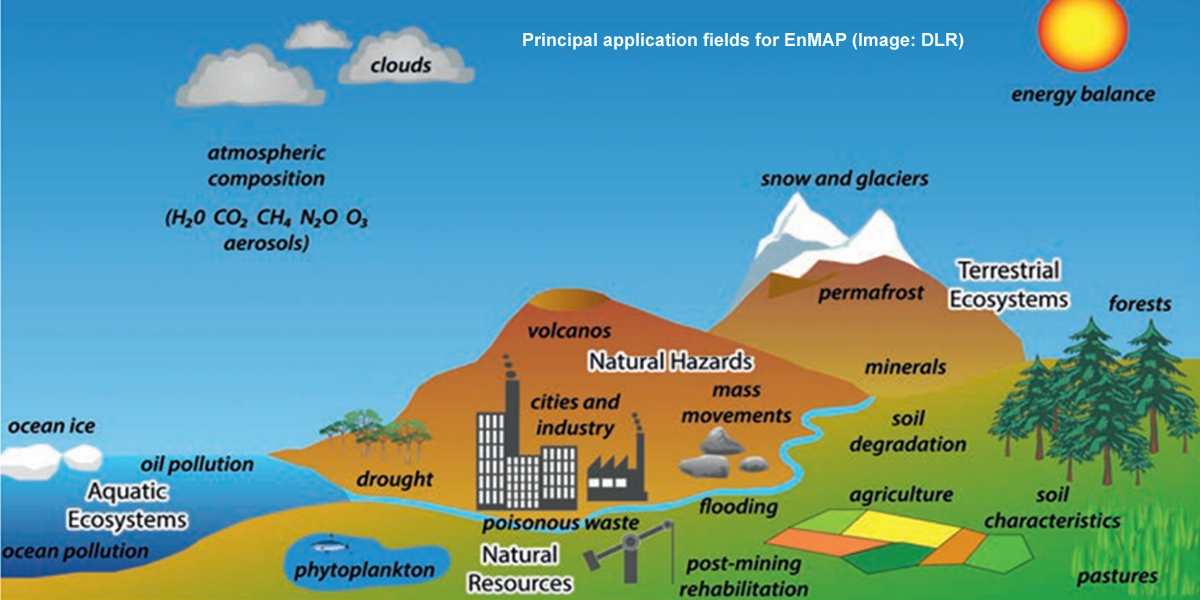 Compared to conventional multispectral Earth Observation, hyperspectral imaging or imaging spectroscopy systems such as EnMAP confer a number of advantages. They can capture a greater variety of observable variables; are able to deliver higher accuracy information by avoiding misinterpretation, and employ estimation techniques that are independent of in situ calibration data.

Following testing, the mission will enter its operational phase later this year. Scientists will then be able to say in concrete terms which areas of the earth they would like to have mapped through the 'eyes' of EnMAP.
Freely-available data
Its recorded data will be downloaded via DLR ground stations in Neustrelitz in Germany and Inuvik in Canada. This raw data will be further processed and validated before being made freely available to scientists worldwide via a web portal. The mission is under the scientific direction of the Research Centre for Geosciences (GFZ) in Potsdam, while the future use of EnMAP hyperspectral data by universities and scientific institutions and the development of special applications will be supported by BMWK funding programmes.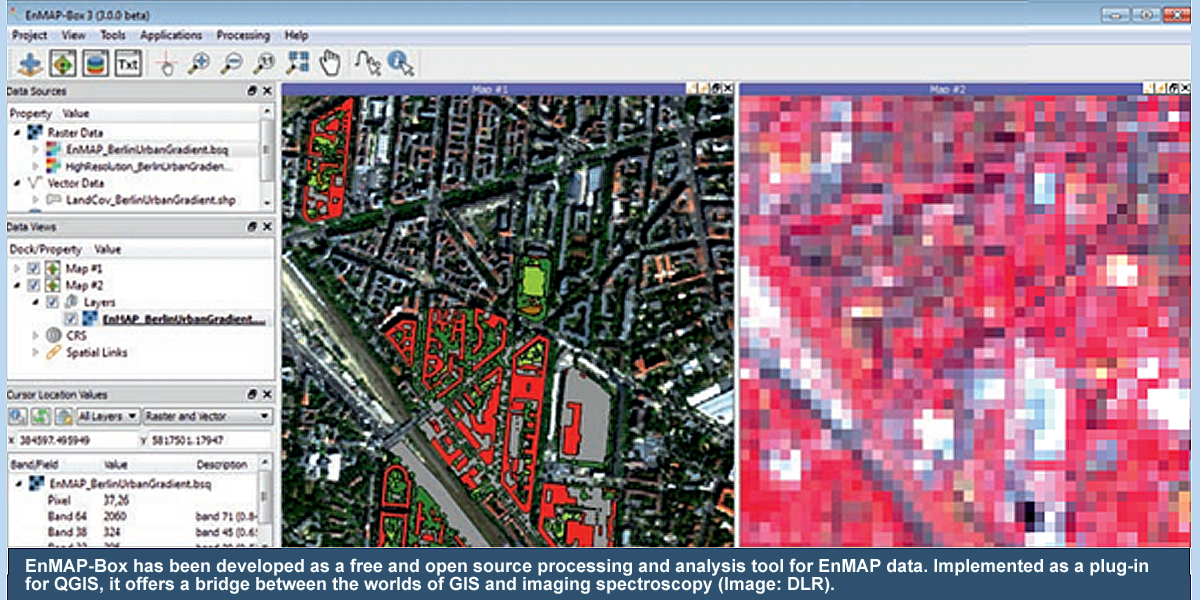 "With the launch of EnMAP, we are closing a gap in modern Earth observation. The mission has required new developments in many areas at the limit of what is technically feasible. In the end, the result is a satellite that benefits all of humanity," added Walther Pelzer, DLR Executive Board Member and Head of the German Space Agency at DLR in Bonn.

For more information, please visit www.dlr.de/enmap and www.enmap.org
Subscribe to our newsletter
Stay updated on the latest technology, innovation product arrivals and exciting offers to your inbox.
Newsletter